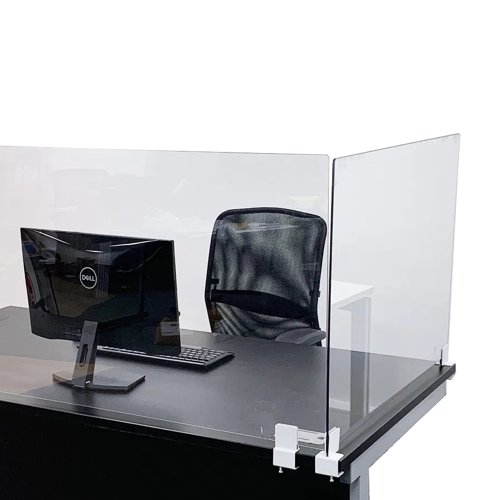 Description
Highly aesthetic standard office desk screens with radius corners, non-intrusive, durable, non-porous and transparent material.
These clear 5mm Polycarbonate office desk screens are the ideal solution for the segregation of workstations. Protect your employees and encourage social distancing to help reduce the spread of infection in professional work environments.
The screens are available in sizes to cover the long end and short end of a desk.